empowering economic growth
Interest Rates
Fixed-rate
Fully amortized for the life of the loan
Interest rate is locked when the debenture is sold
Terms
Real estate:  10-, 20- or 25-year terms
Equipment:  10-year term
Loan Limits
$5 million (typical projects)
$5.5 million per project for manufacturers or "green" projects
There is no maximum lending limit on the bank's portion of the financing
| | |
| --- | --- |
| Fee | Amt |
| Processing Fee | 1.500% |
| Guaranty Fee | 0.000% |
| Loan Service Agent Fee | 0.250% |
| Bond Underwriter Fee | 0.400% |
| Total | 2.150% |
| Plus: | |
| Closing Attorney Fees | $2,500 |
| Fee to Bank, due before Closing | 0.5% of First Mortgage Fee |
Borrower Closing Costs:
Borrower is responsible for paying for closing items, including, but not limited to, credit reports, title work, recording and search fees. Growth Corp will charge the borrower 1% of the 504 loan amount, with a minimum of $2,500, to cover these costs upon loan approval and refund any balance at funding.
The Commitment Fee – Explained
Quite a few people get confused about this.  The commitment fee is essentially a deposit.  As stated in Section III of your application agreement, "the commitment fee, together with the application deposit, will be used to pay for the closing costs, including, but not limited to, credit reports, title insurance, recording and search fees, Growth Corp legal fees, and all other out-of-pocket costs".  Growth Corp will send a statement detailing the costs paid from these funds together with a refund of the balance, if any, after the loan is funded.  (Please note:  the loan cannot proceed with closing until these fees are paid in full.)
What to Expect and When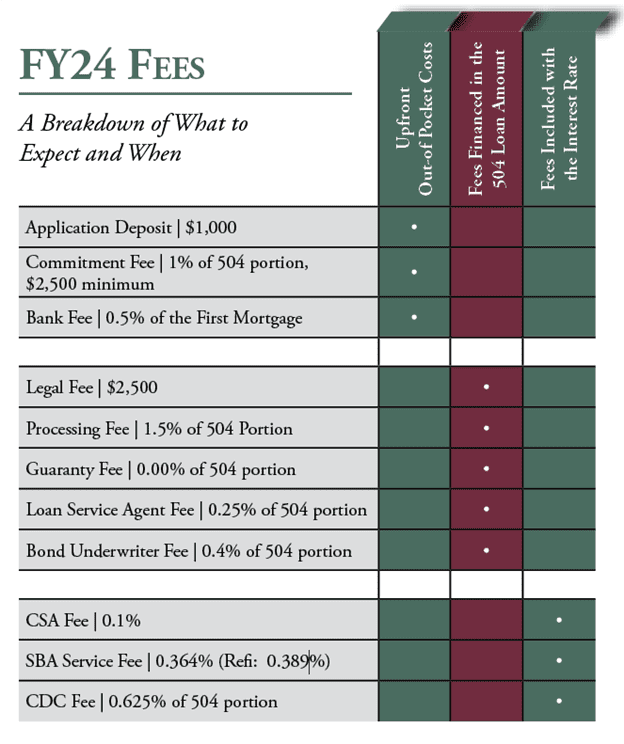 Our

mission

is to advocate for

small businesses

.
We love our communities and believe small business is the foundation of their economic prosperity.  We will do all we can to support you and your business goals.  Start-ups to seasoned businesses and everything in between can benefit from working with Growth Corp.  Here's why:
We Are An Industry Leader
We're the #1 SBA 504 Lender in Chicago and Illinois.  Growth Corp also consistently ranks as one of the top ten SBA 504 Lenders nationwide.
In Business 30+ Years
We've assisted thousands of businesses spanning various industries.  In fact, our portfolio is currently in excess of $817 million.
Trusted by the U.S. SBA
SBA recognized Growth Corp as an Accredited Lender after a thorough review of its policies, procedures and prior performance.

How Will You Help Your Clients?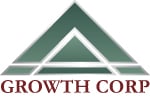 877-BEST 504
www.GrowthCorp.com
A Non-Profit Organization Focused Exclusively on Small Businesses
Join Our Email List

By using this website, you understand that Growth Corp is good, but not perfect (although we do try!). Therefore, it is possible that you may find information on this site that is no longer accurate.  Links, images, downloads, pages and blog posts may inadvertently contain information that has been superseded over the years.  You also understand that we aren't giving any legal, tax, or financial advice.  So, while we hope our site makes you love 504 Loans as much as we do, the content herein is for informational purposes only.