empowering economic growth
Check My Balance

Your loan balance is listed on the amortization schedule, which was provided to you in your Funding Packet when your loan was funded.  Your amortization schedule provides details of every monthly payment for the life of your loan and is provided to you in lieu of monthly account statements.
If you need a new copy of your amortization schedule, don't hesitate to contact Growth Corp's Servicing Department at 217-241-3000.

How Will You Grow Your Business?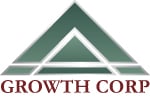 877-BEST 504
www.GrowthCorp.com
A Non-Profit Organization Focused Exclusively on Small Businesses