empowering economic growth
Change Account for Automatic Debit Payment

To change the account used for your debiting your monthly payment, you'll need to submit a new Automated Clearing House (ACH) Authorization Form and a cancelled check to Growth Corp.  Please note:  the ACH Authorization Form must be received prior to the 15th of the month to take effect the following month.  If the 15th of the month falls on a weekend, it must be received before the end of the prior business day.
Please mail, fax or email ACH forms to:
Mail:
Growth Corp
Attn:  Servicing Department
2401 West White Oaks Drive
Springfield, IL  62704
Fax:
312-873-4541
Email:
Becky Minett
Randy Neumann
Braden Pope
Rejected Payments

If your payment is rejected for any reason, such as: insufficient funds, account closure, uncollected funds, etc., contact Growth Corp's Servicing Department by calling 217-241-3000.

How Will You Grow Your Business?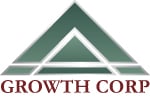 877-BEST 504
www.GrowthCorp.com
A Non-Profit Organization Focused Exclusively on Small Businesses
Join Our Email List

By using this website, you understand that Growth Corp is good, but not perfect (although we do try!). Therefore, it is possible that you may find information on this site that is no longer accurate.  Links, images, downloads, pages and blog posts may inadvertently contain information that has been superseded over the years.  You also understand that we aren't giving any legal, tax, or financial advice.  So, while we hope our site makes you love 504 Loans as much as we do, the content herein is for informational purposes only.