empowering economic growth
Change Account for Automatic Debit Payment

To change the account used for your debiting your monthly payment, you'll need to submit a new Automated Clearing House (ACH) Authorization Form and a cancelled check to Growth Corp.  Please note:  the ACH Authorization Form must be received prior to the 15th of the month to take effect the following month.  If the 15th of the month falls on a weekend, it must be received before the end of the prior business day.
Please mail, fax or email ACH forms to:
Mail:
Growth Corp
Attn:  Servicing Department
2401 West White Oaks Drive
Springfield, IL  62704
Fax:
312-873-4541
Email:
Becky Minett
Randy Neumann
Braden Pope
Rejected Payments

If your payment is rejected for any reason, such as: insufficient funds, account closure, uncollected funds, etc., contact Growth Corp's Servicing Department by calling 217-241-3000.

How Will You Grow Your Business?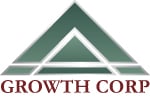 877-BEST 504
www.GrowthCorp.com
A Non-Profit Organization Focused Exclusively on Small Businesses