empowering economic growth
The Top 504 Lender in Illinois
Growth Corp is a not-for-profit organization empowered by the U.S. Small Business Administration to marshal the 504 lending program to small businesses throughout the entire state of Illinois, and parts of Missouri, Indiana, Iowa and Kentucky.  Growth Corp is focused exclusively on economic development and job creation.
Growth Corp is dedicated to the advancement of small business concerns and annually invests thousands in support of local economic development institutions and activities.
Growth Corp is the largest 504 Lender in Chicago, the top CDC in Illinois and a top ten lender nationwide.
Growth Corp has impacted every Congressional District in Illinois, which fulfilled Public Policy Goals and Community Development goals, created and/or retained jobs for local communities and supported economic growth.
Growth Corp has seen consistent management since 1992
The Largest CDC in Chicago
Growth Corp is the largest 504 Lender in Chicago, the top CDC in Illinois and a top ten lender nationwide.
In terms of the Chicago market, Growth Corp has assisted thousands of businesses with funding for commercial real estate and equipment, spanning various industries.
Growth Corp has earned the prestigious Accredited Lender (ALP) Status with SBA after a thorough review of its policies, procedures and prior performance
Our ALP status, combined with our focus on SBA 504 financing and in-house closing/servicing departments, grants us the ability to expedite approvals and closings.
Quality, consistent, reliable service is what sets us apart.
Business Funding – 504 Loan Program

The 504 Loan Program is a financing tool for economic growth and development that provides small businesses with long-term, fixed rate loans to help them acquire major fixed assets for expansion or modernization.
These loans are most frequently used to acquire land, buildings, machinery or equipment.
Certified Development Companies (CDC's), such as Growth Corp, work with SBA and private sector lenders to provide financing to small businesses under the 504 Loan Program.
Since 1996, the 504 Loan Program has approved over $70 billion (or over $151 billion if you consider the bank portion as well).
Historically, the SBA 504 Loan Program has been a self-funding program. FY2012-FY2015, the program received a subsidy due to the economic recession. However, by fiscal year 2016, the program will receive no government subsidy, so the loans will again be at no cost to the taxpayer.
Small Business Lending Creates Jobs

Small businesses have created more than 65% of the nation's jobs in the past 17 years.
Small business expansion benefits communities through job creation, business growth and increased tax revenues.
From 1991 to 2014, the 504 Loan Program was responsible for creating or retaining over 2.6 million jobs.
As an eligibility requirement, in order to receive a 504 loan, the borrower's project must create or retain one job per every $65,000 of 504 dollars lent (or one job per every $100,000 if the borrower is a small manufacturer). Otherwise, a borrower may be eligible if his/her project meets an economic development goal, as defined by SBA regulations (ex: loans to veteran-owned businesses, expansion of exports, etc).
SBA recognized Growth Corp as an Accredited Lender after a thorough review of its policies, procedures and prior performance. The prestigious ALP status grants Growth Corp increased authority to process and close 504 loans, which provides expedited processing of loan approvals and closings.
Quality, accuracy and quick turn-around times are just some of the reasons why Growth Corp is the top CDC in Illinois, the largest 504 Lender in Chicago and a top ten 504 Lender nationwide.
Our mission is to advocate for small businesses.
We love our communities and believe small business is the foundation of their economic prosperity.  We will do all we can to support you and your business goals.  Start-ups to seasoned businesses and everything in between can benefit from working with Growth Corp.  Here's why:
We Are An Industry Leader
We're the #1 SBA 504 Lender in Chicago and Illinois.  Growth Corp also consistently ranks as one of the top ten SBA 504 Lenders nationwide.
In Business Since 1992
We've assisted thousands of businesses spanning various industries.  In fact, our portfolio is currently in excess of $675 million.
Trusted by the U.S. SBA
SBA recognized Growth Corp as an Accredited Lender after a thorough review of its policies, procedures and prior performance.
A Sampling of Our 504 Projects

How Will You Grow Your Business?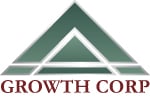 877-BEST 504
www.GrowthCorp.com
A Non-Profit Organization Focused Exclusively on Small Businesses

By using this website, you understand that Growth Corp is good, but not perfect (although we do try!). Therefore, it is possible that you may find information on this site that is no longer accurate.  Links, images, downloads, pages and blog posts may inadvertently contain information that has been superseded over the years.  You also understand that we aren't giving any legal, tax, or financial advice.  So, while we hope our site makes you love 504 Loans as much as we do, the content herein is for informational purposes only.