empowering economic growth
Machinery & Equipment Financing
All costs associated with the purchase, transportation, dismantling, or installation of machinery and equipment can be considered part of the project cost. (If the project is only for machinery and equipment, the machinery and equipment has to have a useful life of at least 10 years).  The costs of dismantling, moving, and installation of equipment may be included if these costs are part of a more comprehensive 504 project.
Examples include:
X-Ray or Digital Imaging Machines
Manufacturing Equipment
Dry-Cleaning Equipment
Commercial Printers
Food Processing Machinery
Highly Calibrated Machines
Equipment that generates renewable energy
Benefits
Low down payment (10% in most cases)
Low, fixed interest rate on 504
Long loan term
Includes moving and installation costs
Payment stability
No future balloon payments
Up to $5 million for SBA portion of loan, no limit on overall project size
Keep your lender or allow us to match you with one of our lending partners
Renovate Your Current Property
Purchase Heavy Machinery or Equipment
Refinance Commercial Mortgage Debt
Equipment Purchases
Building Acquisitions
Land Purchases
New Construction
Leasehold Improvements
Long-term fixed rates
Predictable payments
No future balloons
Low down payments
Real Estate Loans
Lines of Credit
Consolidate Multiple Loans
Obtain Working Capital
Cash-Out Available

Eliminates balloon payments
Fully amortized
Existing equity = down payment
Can provide a cash out option
New Builds w/ Sustainable Energy
Energy Efficient Upgrades
Energy Generating Equipment
Reduction of energy consumption by 10%
Increased use of sustainable design
Removes $ limit on 504 portion
Borrowers can take multiple loans
Slashes the bank's risk to 50%
Up to $5.5 million per project
50%
LOCAL BANK
A bank provides a first mortgage for
50% of the total project costs
40%
SBA 504 LOAN
 Growth Corp provides an SBA 504 Loan
for 40% of the total project costs
10%
BORROWER EQUITY
 The borrower provides a down payment of
typically just 10% of the total project costs
Higher equity requirements exist for start-ups or special purpose properties…the equity required will increase by 5% if one condition exists or by 10% if both.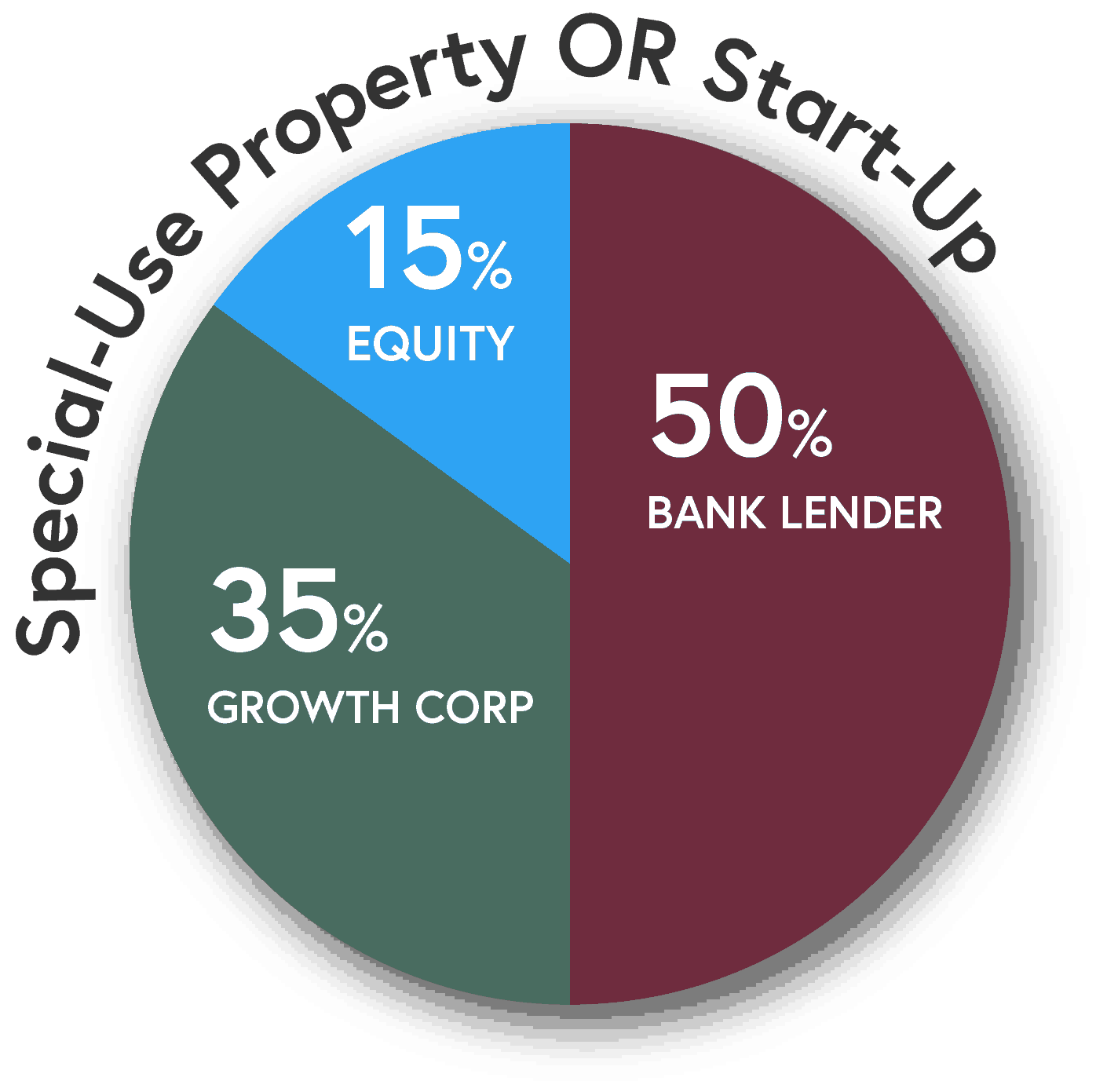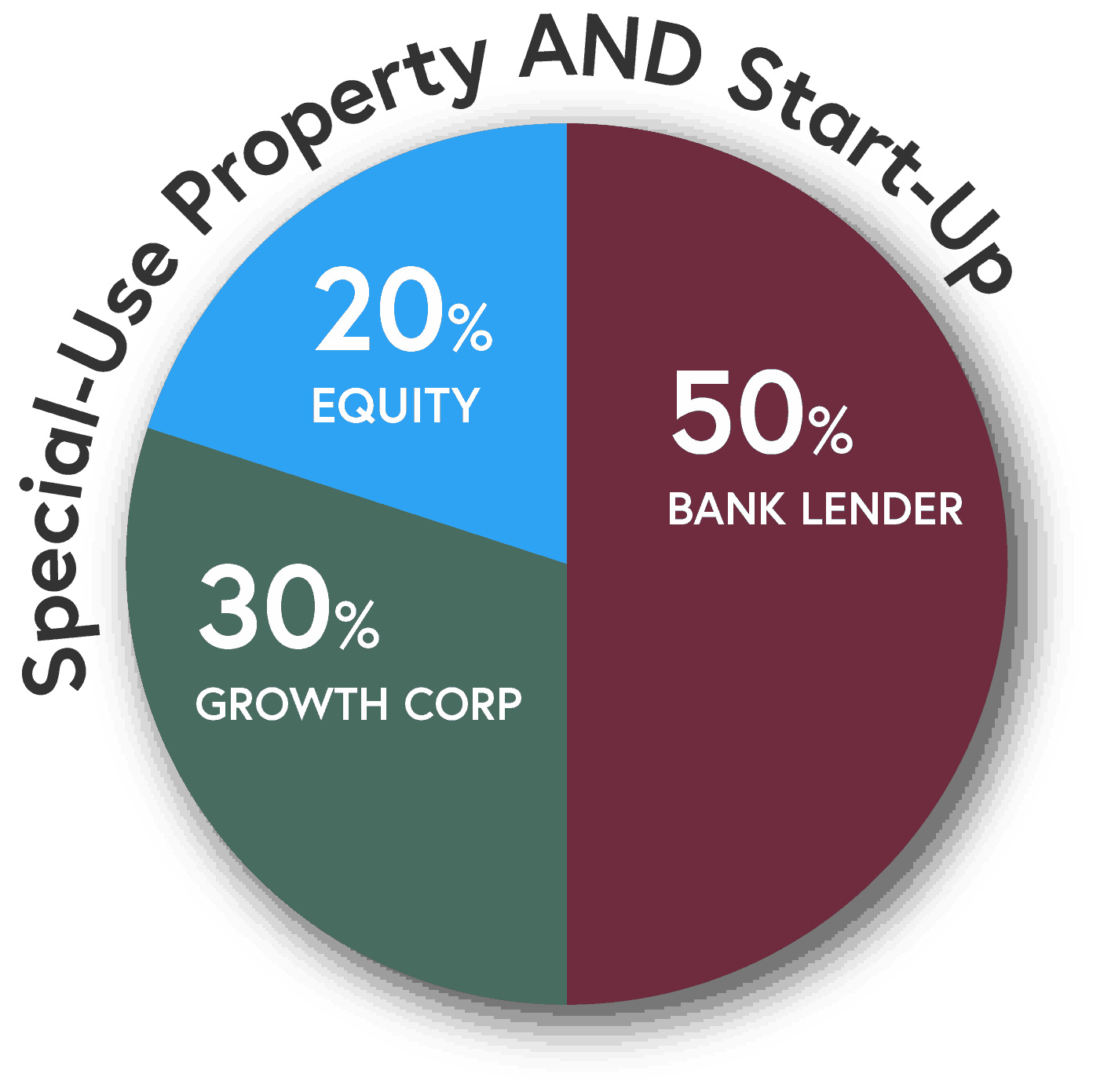 SBA 504 Loans are made in conjunction with your local bank...so you can keep your lending relationship.
504 Case Study – New Equipment
A widget manufacturer was just awarded a multi-million dollar contract, but needs to purchase a new piece of equipment to keep up with their growing demand.
| | |
| --- | --- |
| Purchase Equipment | $800,000 |
| Real Estate | $0 |
| Purchase Furniture & Fixtures | $0 |
| Soft Costs* | $0 |
| Total | $800,000 |
Unlike real estate, terms for equipment loans vary greatly.  Depending on the nature of the borrower's lending relationship with the bank and how much equity they have in any existing equipment, the terms could run anywhere from three to ten years, a three to seven year range for the balloon and up to 20% down payment.  However, utilizing the 504 Loan Program, up to 90% of the project costs can be financed.  The bank lends up to 50%, thereby reducing its risk and corresponding interest rate.  Growth Corp lends up to 40% at a fixed rate for 20 years, with a down payment of only 10% from the borrower.
| | | |
| --- | --- | --- |
| | Conventional | With 504 |
| Bank | $640,000 | $400,000 |
| Growth Corp | $0 | $320,000 |
| Borrower | $160,000 | $80,000 |
| Total | $800,000 | $800,000 |
As shown, the borrower's equity injection can be reduced by $80,000, thereby conserving cash and providing the necessary working capital to support continued growth.  Additionally, cash flow is improved as a result of the longer maturity and potentially lower interest rates.
Let's keep in touch…join our email list…
A Sampling of Our 504 Projects

How Will You Grow Your Business?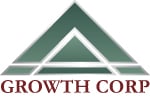 877-BEST 504
www.GrowthCorp.com
A Non-Profit Organization Focused Exclusively on Small Businesses
Join Our Email List

By using this website, you understand that Growth Corp is good, but not perfect (although we do try!). Therefore, it is possible that you may find information on this site that is no longer accurate.  Links, images, downloads, pages and blog posts may inadvertently contain information that has been superseded over the years.  You also understand that we aren't giving any legal, tax, or financial advice.  So, while we hope our site makes you love 504 Loans as much as we do, the content herein is for informational purposes only.