empowering economic growth
504 Loan Program
The 504 Loan Program provides long-term, fixed-rate financing to small businesses to acquire or renovate real estate and/or heavy machinery & equipment.
7(a) Loan Program
The 7(a) Loan Program helps businesses and start-ups meet various short- and long-term needs, such as working capital, leasehold improvements, inventory, equipment, or real estate.
504 vs 7a:
504

7a

Loan Amounts
Up to $5 million (SBA 504 portion only…no limit on overall project size).  Small manufacturers and energy projects up to $5.5 million.
Up to $5 million
Uses
Construction, real estate purchase, property renovation, refinancing, equipment financing.
Working capital, partner buyout, business acquisition, real estate, renovations, equipment.
Repayment Terms
10, 20, or 25-years
10 years for working capital;
25 years for real estate
Interest Rate
Fixed; Tied to U.S. 10-yr Treasury onds
Depends on size and term;
tied to Prime Rate
Down Payment
Typically 10%, but higher for startups or properties with a specific use.
Varies
Collateral
Typically the assets being financed serve as collateral and/or life insurance (determined on a case-by-case basis
Collateral required for loans over $25,000;
personal residence might need to be pledged.
Maximize the Availability of SBA Dollars Overall
…by using the programs for what they were intended.  If you're financing owner-occupied commercial real estate or heavy machinery/equipment, think SBA 504. If the financing is to purchase a business, inventory or for working capital, think SBA 7(a).
Many lenders are familiar with the better known 7(a) and automatically use the program when financing any type of small-business concern. However, when the 7(a) is used for real estate or heavy equipment financing, it occupies more SBA-available dollars than 504. This may prevent the lender from being able to fund future working capital, inventory and/or other business needs when they arise…as they often do…because the 504 is for commercial real estate and heavy equipment only.
Quick Tip
After businesses expand into a new commercial property, they may soon need financing again for working capital, inventory purchases or for money to acquire other businesses. If the 504 was used for the real estate purchase, there is still plenty of 7(a) dollars left available to do what it was designed to do…start or grow a business.  It is important to save 7(a) dollars for financing working capital and inventory because there is little/no collateral value in these items and they cannot be financed with the 504 Loan Program.

How Will You Grow Your Business?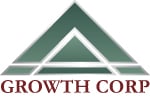 877-BEST 504
www.GrowthCorp.com
A Non-Profit Organization Focused Exclusively on Small Businesses
Join Our Email List

By using this website, you understand that Growth Corp is good, but not perfect (although we do try!). Therefore, it is possible that you may find information on this site that is no longer accurate.  Links, images, downloads, pages and blog posts may inadvertently contain information that has been superseded over the years.  You also understand that we aren't giving any legal, tax, or financial advice.  So, while we hope our site makes you love 504 Loans as much as we do, the content herein is for informational purposes only.