empowering economic growth
Interest Statement

Need a copy of your Annual Interest Statement?  Just call or email one of us and we'll get it sent to you.  Please have the following information available:  Loan Number, Property Address, and your contact information.
Keep in mind, we do not receive interest paid information prior to January 31st.  
Servicing Department Phone:
217-241-3000
Email:
Becky Minett
Randy Neumann
Braden Pope

How Will You Grow Your Business?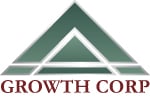 877-BEST 504
www.GrowthCorp.com
A Non-Profit Organization Focused Exclusively on Small Businesses
Join Our Email List

By using this website, you understand that Growth Corp is good, but not perfect (although we do try!). Therefore, it is possible that you may find information on this site that is no longer accurate.  Links, images, downloads, pages and blog posts may inadvertently contain information that has been superseded over the years.  You also understand that we aren't giving any legal, tax, or financial advice.  So, while we hope our site makes you love 504 Loans as much as we do, the content herein is for informational purposes only.