empowering economic growth
How do I make payments on my 504 loan?
At closing, documents are signed authorizing an automatic deduction of your loan payment from your bank account. This process is referred to as ACH debit. Wells Fargo Corporate Trust Services will make the deduction from your account on the first business day of every month. The payment date cannot be changed.
What are the servicing fees shown on my amortization schedule for?
The SBA fee covers any losses SBA incurs as guarantor of the 504 Loan.
The CSA is Wells Fargo Corporate Trust Services. This fee covers Wells Fargo's handling of payment processing and loan accounting.
The CDC is Growth Corp. We are responsible for servicing your loan on behalf of SBA. The CDC fee is set forth in the Code of Federal Regulations and cannot be waived.
How can I find out my loan balance?
In the funding packet provided after funding, you will find an amortization schedule. This schedule indicates how much of your loan's principle, interest and fees are paid off with each loan payment. You can always call our Servicing Department at 217-241-3000 if you have questions about your balance.
How will I know what interest I've paid?
An annual Interest Statement will be mailed to you by January 31st of each year.
Can I change the account my 504 loan payment is deducted from?
Yes. You'll simply fill out a new "ACH Debit Authorization" form.  Please call our Servicing Department and we will send it to you. Account changes must be made by the 15th of the month to take effect in time for the next month's payment.  If the 15th falls on a weekend, it must be received before the end of the prior business day.
Do I need to let you know if I change insurance agencies?
Yes. Please send us the contact information for the new agency, including the new policy number.
During the term of the loan, will Growth Corp help me obtain approval for structural changes on my loan?
Yes. Growth Corp's Servicing Department can help you:
• Substitute equal or greater equity in like kinds of collateral.
• Subordinate to new third party financing.
• Make changes to life or hazard insurance.
• Release insurance proceeds for the repair or replacement of damaged collateral.
• Approve changes in form of business structure (i.e. LLC, LLP, Sub-S Corp, etc…)
• Assumption of the loan by a third party
• Substitution of or release of guarantors.
Can I pay off my loan early? Are there prepayment penalties?
Yes and yes.  However, typically the rate on your first mortgage loan is adjustable and higher than the 504 rate, so it's to your advantage to make additional payments on the first mortgage loan rather than pay off the 504 loan.
If you choose to pay off your 504 loan early, the duration of the prepayment penalty depends on the term of the loan. Typically, 504 loans are 20-year loans, which carry a 10-year prepayment penalty. The amount of the penalty depends on the debenture rate assigned to your loan. For instance, if the debenture rate was 2.5%, it would decline 10% every year for ten years. After 10 years there would no longer be a prepayment penalty.
In addition to the prepayment penalty, interest and servicing fees (not the CDC servicing fee), through the next semi-annual debenture date are included in the payoff.  The debenture dates are based on the funding date of your loan.  Our Servicing Department can walk you through the details.
Can I make additional payments to pay down the principal?
Unfortunately no. Due to the funding structure of 504 loans, additional payments cannot be accepted.
What if I want to expand my existing building? Can I apply for additional financing if I haven't paid off my existing 504?
It's quite possible that you are eligible for additional SBA loans. The 504 maximum lending limit is currently $5 million ($5.5 million for manufacturers), so most existing customers are eligible for multiple 504 loans.  The funds available to you can be used to expand an existing building or purchase equipment and the 504 loan application process is typically easier the second time around. 
Contact a Loan Officer
for more information.
Is the ACH debit required? Or optional?
It is required.
My payment was rejected. Will Wells Fargo try again later in the month?
No. Please contact our
Servicing Department
at 217-241-3000 as the payment must be sent via wire transfer.
Is there a late fee?
Yes, if the payment was rejected and the wire transfer is not received by the 15th of the month, or the business day prior to the 15th if it falls on a weekend.  It is the greater of 5% of your payment or $100.
Will I receive a monthly statement?
No. Please refer to your amortization schedule.
When will I receive an interest statement?
Information about interest paid will be mailed by January 31st each year.
What are the annual reporting requirements of my loan?
Evidence of insurance: Hazard, Life, etc.
Annual business tax returns and/or signed financial statements
When the loan reaches its two year anniversary, Growth Corp will need current information on the number of employees (full-time, part-time and seasonal) at your company.
What are Site-Visits?
The goal of the site visit inspection is to inspect and inventory the collateral items.  This may include reconciling any equipment and comparing it with the original collateral information as well as assessing the condition of the collateral.  Digital pictures are something that helps us to verify the existence and condition of the collateral.
SBA requires that we complete site visits in certain circumstances.  However, we also like to visit and say hi and thank you for your business when we are in the area.
Growth Corp is the top CDC in Illinois, the largest 504 Lender in Chicago and a top ten 504 Lender Nationwide
SBA recognized Growth Corp as an Accredited Lender after a thorough review of its policies, procedures and prior performance. The prestigious ALP status grants Growth Corp increased authority to process and close 504 loans, which provides expedited processing of loan approvals and closings.
Quality, accuracy and quick turn-around times are just some of the reasons why Growth Corp is the top CDC in Illinois, the largest 504 Lender in Chicago and a top ten 504 Lender nationwide.

How Will You Grow Your Business?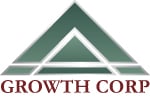 877-BEST 504
www.GrowthCorp.com
A Non-Profit Organization Focused Exclusively on Small Businesses
Join Our Email List

By using this website, you understand that Growth Corp is good, but not perfect (although we do try!). Therefore, it is possible that you may find information on this site that is no longer accurate.  Links, images, downloads, pages and blog posts may inadvertently contain information that has been superseded over the years.  You also understand that we aren't giving any legal, tax, or financial advice.  So, while we hope our site makes you love 504 Loans as much as we do, the content herein is for informational purposes only.