empowering economic growth
Growth Corp is Your Partner!
We know the focus of commercial banking is to support the community and entrepreneurial sector.  And so is ours!  The 504 Loan Program is a partnership with banks that offers many benefits:
Banks reduces their risk to 50%
Banks gets first lien position on a 504 loan structure
When clients are struggling with pending balloons, Growth Corp's 504 offers refinancing options
Banks can offer their clients a low, fixed rate product with a long loan term
SBA lending helps Banks fulfill CRA, Rural and Public Policy goals
Manages commercial real estate concentration issues
Opens up lending availability
Maximizes middle market lending
High size limits and business size caps
Preserves working capital, which keeps cash in deposit accounts
Unique marketing opportunity
Finances heavy machinery and equipment
Attracts new borrowers
We are your partner, not your competitor…you keep your clients
The 504 Loan Program can be used multiple times
We are not your competitor…we're your partner!  As the largest 504 Lender in Illinois, we partner with hundreds of banks on commercial loans ranging from $200,000 to over $5 million.  We'll coordinate the entire 504 Loan process and work to ensure everything goes smoothly for your client.
Remember, SBA 504 Loans are offered in conjunction with local banks…not in competition with them.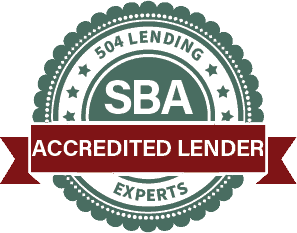 The SBA 504 pre-payment penalties are often misunderstood by both borrowers and industry professionals.  A question we often get is:  "Are there pre-payment penalties with SBA 504 Loans"?  The answer is yes, but it's not as bad as you might think. The pre-payment...
In Fiscal Year 2022, more than 9,200 SBA 504 Loans were made to businesses nationwide, totaling $9.2 billion. Despite this incredible success, the 504 Loan Program remains under-utilized by lending organizations, possibly because of some erroneous misconceptions still...
Project-Specific Solutions
Equipment Purchases
Building Acquisitions
Land Purchases
New Construction
Leasehold Improvements
Long-term fixed rates
Predictable payments
No future balloons
Low down payments
Real Estate Loans
Lines of Credit
Consolidate Multiple Loans
Obtain Working Capital
Cash-Out Available

Eliminates balloon payments
Fully amortized
Existing equity = down payment
Can provide a cash out option
New Builds w/ Sustainable Energy
Energy Efficient Upgrades
Energy Generating Equipment
Reduction of energy consumption by 10%
Increased use of sustainable design
Removes $ limit on 504 portion
Borrowers can take multiple loans
Slashes the bank's risk to 50%
Up to $5.5 million per project
What are some key points for Lenders?
Bank provides interim financing and sets the interim interest rate
Bank's term must be at least 10-years with Growth Corp's 20- and 25-year bonds.  And no less than 7 years with a 10-year bond
Bank gets first lien position
Advance is up to 95% of the appraised value on real estate – (5% variance)
Bank is free to adjust the rate on the permanent loan at any time
The economic life of the asset to be financed needs to meet or exceed the loan term.
The size standards for businesses are:  a tangible net worth of less than $15 million and profits (after taxes) of less than $5 million (including affiliates)
Can 504 Loans include soft costs?
Yes. Soft costs (e.g. appraisals, environmental, construction interest, closing costs, etc.) can be financed into the 504 loan, which allows small businesses to preserve working capital.
Who is eligible for the 504?
Be operating a for-profit business
Be organized as a corporation, sole proprietorship, partnership, LLC, etc.
Be located in the U.S.
Have a tangible net worth of less than $15 million and profit after taxes of less than $5 million (including 

affiliates

)
Have a successful track record and growth potential
Occupy majority of project property (or owner-occupied property)
Projects that qualify must, according to SBA guidelines, promote economic development, which generally means the creation or retention of jobs.  Overall, most small businesses will qualify!
What are the collateral requirements?
The 504 loan is secured with a 

subordinate lien

 on all project assets.
The 504 loan must have a security interest in all project assets.
Existing liens are recognized for building expansions and renovations, but may also be refinanced with a 504.

Personal guarantees

 of all principals owning more than 20% of the company are required.
If the business is a start-up, or the asset being financed is considered single-purpose, or the credit is unusually risky, additional collateral may be required.
Key man life insurance is typically required unless there is a strong management succession plan.
Adequacy of collateral is a credit decision – additional collateral can be required by Growth Corp or SBA.
Now Available!  Simultaneous Closings…
Growth Corp has expanded its service offering to be able to provide simultaneous closings between the bank's financing and the 504 financing.
Expedites funding
Straight acquisitions or deft refi only
504 docs signed at bank closing
Funding is the 7th of every month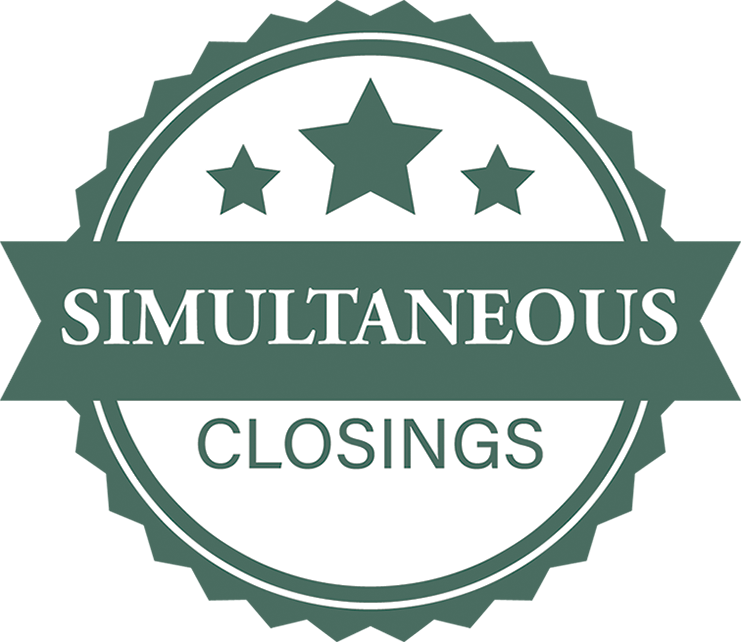 A Sampling of Our 504 Projects
Growth Corp is the top CDC in Illinois, the largest 504 Lender in Chicago and a top ten 504 Lender Nationwide, but we're still just a small, focused team working together every day to make the 504 process the best it can be.
We know that when it comes to 504 loans, it's about much more than just getting an approval.  It's the ease-of-mind that comes from knowing Growth Corp's team has their finger on the pulse of the process from application to funding and even beyond into long-term servicing. It's knowing you will be informed every step of the way by the point-person responsible for overseeing the closing of your loan. It's knowing that, given Growth Corp's extremely low turn-over, you'll have the same experienced team members continuing to serve you year-after-year.
SBA recognized Growth Corp as an Accredited Lender after a thorough review of its policies, procedures and prior performance. The prestigious ALP status grants Growth Corp increased authority to process and close 504 loans, which results in an expedited process for both borrowers and lending partners.  In addition, under the ALP Express Program, Growth Corp has been granted the authority to approve, authorize, close and service SBA 504 loans of $500,000 or less.
Quality, accuracy and quick turn-around times are just some of the reasons why Growth Corp is the top CDC in Illinois, the largest 504 Lender in Chicago and a top ten 504 Lender nationwide.  But, remember, we're just a small team working together every day to make the 504 Loan process the best it can be.

How Will You Grow Your Business?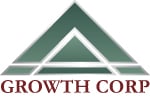 877-BEST 504
www.GrowthCorp.com
A Non-Profit Organization Focused Exclusively on Small Businesses
Join Our Email List

By using this website, you understand that Growth Corp is good, but not perfect (although we do try!). Therefore, it is possible that you may find information on this site that is no longer accurate.  Links, images, downloads, pages and blog posts may inadvertently contain information that has been superseded over the years.  You also understand that we aren't giving any legal, tax, or financial advice.  So, while we hope our site makes you love 504 Loans as much as we do, the content herein is for informational purposes only.