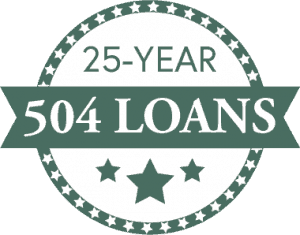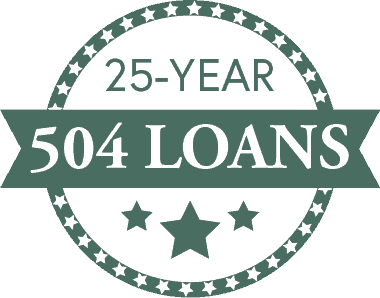 There will soon be a new member of the SBA 504 loan family.  To better meet some borrowers' needs, a 25-year loan term option will become available in 2018, which will be in addition to the 10-year and 20-year loan options already offered. 
 SBA's recent announcement of a 25-year debenture has been very well-received by the CDC industry.  In fact, the industry has long sought a longer maturity option as a way to further meet the needs of its small business borrowers.
Benefits of a 25-Year SBA 504 Loan?
While loan term selection depends on the needs of each individual business, a longer maturity means lower monthly payments and improved cash flow.  Managing cash flow is a common struggle amongst many small businesses.  The new option will preserve cash on hand, relieving any potential cash flow issues the business may face, while also minimizing the risk of future rate hikes.  Plus, the longer amortization, combined with the 504's low, fixed interest rates, means priority can be given to any other, higher-interest debt repayments that may currently exist.
The new, longer maturity will also make the 504 Loan product more competitive with the SBA 7(a) loan, which already has a 25-year option.
New Maturity Option, Same 504 Guidelines 
The 25-year option will still conform to all the familiar guidelines of the traditional SBA 504 Loan Program.  It can still be used for the purchase of land or buildings, building improvements or the purchase of equipment and will still feature a fixed rate based on U.S. Treasury bonds, with a down payment as low as 10 percent.
When Will the 25-Year Option Be Available?
No timeline has been announced for the introduction of the 25-year loan, but it is expected to be available sometime after the first quarter of 2018.  The initiative has already received approval from the Office of Management and Budget, but the details are still being finalized.
Improved cash flow is of vital interest to all businesses, especially those served by the 504 Loan Program.  The longer maturity option is a vehicle that can serve that purpose.  If you have questions about 25-year loan debentures, or want to get a better idea of how utilizing this new offering could be beneficial, please contact us.
Growth Corp has been a high-volume 504 loan provider for over 25 years and is an Accredited Lender with SBA.