In 1980, Charles (Chuck) Poettker established Poettker Construction as a construction services provider in rural Breese, Illinois. Over the past four decades, this veteran-owned and family-owned business has grown to become a contender in the national commercial building construction industry by providing a full range of professional construction management, design/build, general contracting, and self-perform construction services.
From Boots to Business
Central to what makes this company exceptional is how it was founded.
Chuck Poettker served as a Specialist 4th Class assigned to Alpha Company, 3-187th Infantry Battalion, 101st Airborne Division stationed at Camp Evans, South Vietnam.  In April 1971, Chuck and his unit were ordered into Laos to rescue two door gunners and recover the bodies of the pilot and co-pilot of a downed helicopter.  The grueling journey back to safety earned him a U.S. Army's Bronze Star for heroic service in a combat zone.  In June of that same year, members of his platoon hit a booby trap.  Three men were killed outright.  Chuck vowed that if he made it out alive, he would dedicate his life to building something of value.
Upon his return home, Chuck began working with his brother on various construction projects, igniting his passion for the industry.  Working 10-hour days and attending night school at Belleville Area College (now Southwestern Illinois College) to study construction management, it wasn't long before Chuck decided to invest that time and commitment into his own company.  In 1980, he established Poettker Construction, and began building commercial and light industrial facilities from its office and work yard in Breese, Illinois.
Second-Generation Family Ownership
Chuck leads a management team comprised of his four children and two long-term employees. In fact, Poettker Construction's two original employees are still with the organization to this day!  With a lot of prayer, guidance and support from great business partners, along with the tremendous talents and hard work of Poettker's employees, Chuck's commitment has reached its 40-year anniversary and is transitioning to second-generation family ownership.
It is Poettker Construction's strong repeat and referral business along with established, trusting, long-standing partnerships with business partners, professional service providers, and trade contractors that has enabled the company to grow and expand its services from its original building projects in Illinois to nationally recognized businesses and federal agencies located throughout the U.S.
Utilizing the SBA 504 for Continued Growth
In 2010, Poettker was growing at the seams in its 4,000 SF office, adding temporary facilities as needed to accommodate growth.  Poettker Leadership envisioned building a new headquarters facility to celebrate their team's craftsmanship, demonstrate the company's skills and capabilities to clients and create the best work environment for employees to grow and expand their career while ensuring work-life balance.
Committed to staying in its hometown on Breese, Illinois, Poettker engaged federal, local and state agencies, along with lending institutions, to determine the financial incentive options available, including the SBA 504 Loan Program, to build this dream facility.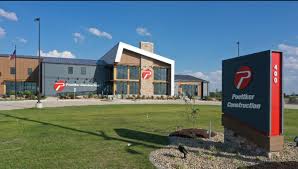 The SBA 504 Loan Program helped Poettker obtain the financial capacity it needed at a low interest rate, locked in for 20 years.  Poettker was approved for an SBA 504 Loan prior to breaking ground in July 2018.  Without assistance from this program, developing this new facility would not have been possible.  In October 2019, Poettker saw this dream become a reality with the grand opening of its new 40,000 SF headquarters.  The new building consolidated five separate facilities into a single, central building that is 30% larger than the previous work-spaces combined.  It also enables Poettker Construction to attract and retain employees, bolster and solidify sales and celebrate their team's craftsmanship.  Mr. Poettker and his team exemplify how utilization of SBA resources can help reinforce a company's already strong foundation and help it grow to new heights.  Since its inception, this rural business, based out of Clinton County, has grown from just two employees to a whopping 175.
Poettker Construction's reputation for providing good, solid construction work keeps the referrals pouring in.  Since its inception, the business has seen a stable growth rate necessitating the addition of staff, an expansion of services and a relocation to a larger office.  Poettker Construction has shown dramatic increases in sales and profit under the leadership of Chuck Poettker.  With a brand-new facility, a commitment to the local workforce by the addition of many valuable employees and a vast array of certifications, clients and projects in progress, Poettker Construction shows all indications of remaining a viable and very profitable company for many years to come.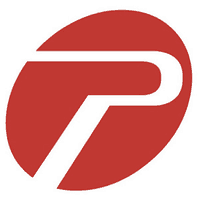 Do you have a story of how Growth Corp's SBA 504 Loan Program helped your business succeed?  Become a 504 Success Story!