In 2008, Catherine Tojaga opened CT Mechanical (CTM), an innovative, woman-owned HVAC construction business.  Catherine, a Registered Professional Engineer and Registered Energy Professional with a background in design engineering, started CT Mechanical with the idea of creating a business that emphasizes honesty, collaboration and customer service.  We engaged Catherine in a little Q and A to find out more about this dynamic business.
Catherine, why did you choose this business?
At CT Mechanical, we have two rules that rule them all. One: Be so good at what you do that you leave the customer speechless with satisfaction. And two: Relish in what you do. That's why I chose this business. I know mechanical contracting inside and out and I also know that I'm amazing at it. I wanted to build a company for others who felt the same way. Loving what we do is just part of the gig. Some people paint the town red. We paint the office purple, so to speak. We believe that if we're not enjoying ourselves, we're doing it wrong.
How did the 504 Loan Program factor into your growth?
In 2016, CT Mechanical was growing stronger than ever. We had just finished diversifying our service offerings with the development of our own Service Division in 2014 and were purchasing five additional trucks for a total of 13 on the road. This growth meant we needed more space for our team, and we knew it was time to buy our own facility rather than lease once again.
With the 504 as a financing solution, we were able to purchase the new home of CT Mechanical, a 16,000 square foot office and warehouse in Addison, IL, where we are happily headquartered out of to this day.
In what ways did your recent expansion improve your business?
Having our very own home base has been an integral part of CTM's growth. We were able to incorporate LEAN principles into the design of the building, as well as decorate the office with decals of our company's core values as a constant reminder of what motivates the team. It's boosted our moral, helped us improve our delivery services and made our entire crew feel truly at home.
Have you had a growth in the number of employees?
Yes. We currently have over 40 field technicians and 7 service technicians. Plus, over three-quarters of our brain trust of project managers are degreed engineers themselves.
CT Mechanical has had quite a bit of notoriety…can you tell us about it?
CT Mechanical is a certified WBE mechanical contractor. We're also members of the Sheet Metal and Air Conditioning Contractors' National Association (SMACNA), the American Society of Heating, Refrigerating and Air Conditioning Engineers (ASHRAE), the Mechanical Contractors Association of Chicago (MCA), Women Construction Owners and Executives (WCOE) and Women Impacting Public Policy (WIPP).
We have been featured in Crain's Chicago Business (and made their Fast 50 list in 2015), US Builders Magazine, The Metal Press and Pipeline Magazine. Individually, I was named a 2018 Influential Woman in Business by the Daily Herald Business Ledger and was also featured at the Mechanical Contractors Association Women of the Industry Event in 2015.
Are you involved in the community as well?
I am a founding member of the She Builds Chicago Advisory Board, which annually hosts the She Builds Chicago Happy Hour. This event brings together women from all areas of construction to discuss the state of our industry and the impact women have had on it as well as make connections with others in their same field. Proceeds from our debut event were donated to the charitable organization, Women Build America.
I am also involved in helping Feral Fixers, an organization dedicated to practicing and promoting Trap-Neuter-Return throughout DuPage County.
Do you have any anecdotes or hard-earned advice to share?
We have a little saying at CT Mechanical—a mantra if you will. It's "We service the crap out of you." We think it pretty perfectly sums up our fresh approach to HVAC, a finely tuned mix of smart solutions, strong relationships and zero B.S. Basically, it's what makes us a whole new breed of mechanical contractor.
In addition to this little saying, we also live by our core values:
Bring Easy with You Everywhere You Go.
Treat Everyone We Work with Like Family.
Leave the Customer Speechless with Satisfaction.
Our Sweet Spot is Ahead of the Curve.
If We're Not Enjoying Ourselves, We're Doing It Wrong.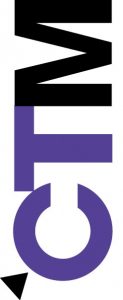 Do you have a story of how Growth Corp's SBA 504 Loan Program helped your business succeed?  Become a 504 Success Story!