WHAT'S NEW?
We offer customized training to help banks, financial institutions, and brokerage teams leverage the benefits of the SBA 504  – Learn More
Sign up for text updates and get monthly SBA 504 interest rates delivered to your phone –

Sign up here

SBA 504 LOANS
We help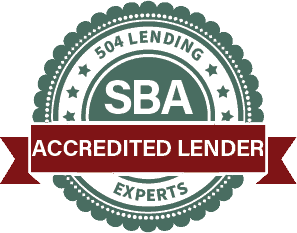 If you need a small business loan
You've come to the right place.
The 504 Loan Program is one of the best financing solutions on the market.  It provides small business owners with financing for the purchase, construction and renovation of commercial real estate and/or the purchase of long-term machinery and equipment. The best part?  Borrowers typically receive financing for up to 90% of the project cost at a low fixed interest rate, which is then locked in for 20- or 25-years (10 for equipment).  Plus, with the 504 Refinance Program, small business owners can use the long-term, fixed rate 504 Loan Program to refinance existing commercial mortgages.  
Growth Corp is authorized by the U.S. Small Business Administration to administer the 504 Loan Program to the entire state of Illinois and parts of Missouri, Indiana, Iowa and Kentucky.  We are the largest 504 Lender in Chicago, the top CDC in Illinois and a top ten lender nationwide.  So, if you're located in Chicago, St. Louis, Peoria, Bloomington, Carbondale, the Quad Cities or anywhere in between, turn to the 504 experts to help you grow.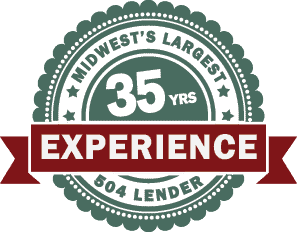 The SBA 504 Loan Program was specifically created for growing businesses.
In FY2022, more than 9,200 SBA 504 Loans were made to small businesses, totaling $9.2 billion.
Why SBA 504 loans are so popular:
Low, Fixed Interest Rates
With the 504, borrowers take advantage of a low interest rate, which is fixed for either 10-, 20- or 25-years.
10% Down Payment
In most cases, borrowers receive a 90% advance, which preserves working capital for day-to-day business expenses.
Keep Your Current Lender
The 504 Loan Program requires a partnership between Growth Corp and a lending institution, so there's no need to give up that lending relationship you've grown comfortable with.
No Future Balloon Payments
With the 504, borrowers do not have to concern themselves with saving the large amount of cash necessary for a balloon payment.  This eliminates the need for refinancing, additional appraisals and deterioration in property values.
Includes Soft Costs
The 504 finances total project costs, including not just the costs for land, existing building, hard construction and equipment, but also soft costs like furniture, fixtures, closing costs and professional fees.
Predictable Monthly Payments
Borrowers lock in a low fixed interest rate, which gives them predictable payments and allows them to easily forecast for future years.  So there's no inflationary pressures and interest rate increases to worry about.
Estimate your monthly 504 loan payment.
Or, Use One of Our Other Tools
Let's keep in touch…join our email list…
A Sampling of Our 504 Projects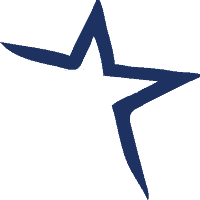 The Illinois SBDC Network provides existing and emerging businesses in Illinois with the professional business advising, training, and information they need to grow and succeed.
The Central Illinois SBDC can help small businesses with:
Starting a new business
Writing a business plan
Creating financial projections
Developing marketing plans
Increasing sales
Record-keeping and accounting
Personnel management
Sources of credit financing
Advertising and sales promotion
Understanding financial statements
Industry research
Our

mission

is to advocate for

small businesses

.
We love our communities and believe small business is the foundation of their economic prosperity.  We will do all we can to support you and your business goals.  Start-ups to seasoned businesses and everything in between can benefit from working with Growth Corp.  Here's why:
We Are An Industry Leader
We're the #1 SBA 504 Lender in Chicago and Illinois.  Growth Corp also consistently ranks as one of the top ten SBA 504 Lenders nationwide.
In Business 30+ Years
We've assisted thousands of businesses spanning various industries.  In fact, our portfolio is currently in excess of $817 million.
Trusted by the U.S. SBA
SBA recognized Growth Corp as an Accredited Lender after a thorough review of its policies, procedures and prior performance.

How Will You Grow Your Business?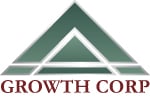 877-BEST 504
www.GrowthCorp.com
A Non-Profit Organization Focused Exclusively on Small Businesses
Join Our Email List

By using this website, you understand that Growth Corp is good, but not perfect (although we do try!). Therefore, it is possible that you may find information on this site that is no longer accurate.  Links, images, downloads, pages and blog posts may inadvertently contain information that has been superseded over the years.  You also understand that we aren't giving any legal, tax, or financial advice.  So, while we hope our site makes you love 504 Loans as much as we do, the content herein is for informational purposes only.