SBA 504 LOANS
We help
Current Fixed Interest Rates
Refinancing:  add +0.0115% to any of the rates above
Estimate your monthly 504 loan payment.
Or, Use One of Our Other Tools
Let's keep in touch…join our email list…
A Sampling of Our 504 Projects
Our

mission

is to advocate for

small businesses

.
We love our communities and believe small business is the foundation of their economic prosperity.  We will do all we can to support you and your business goals.  Start-ups to seasoned businesses and everything in between can benefit from working with Growth Corp.  Here's why:
We Are An Industry Leader
We're the #1 SBA 504 Lender in Chicago and Illinois.  Growth Corp also consistently ranks as one of the top ten SBA 504 Lenders nationwide.
In Business Since 1992
We've assisted thousands of businesses spanning various industries.  In fact, our portfolio is currently in excess of $730 million.
Trusted by the U.S. SBA
SBA recognized Growth Corp as an Accredited Lender after a thorough review of its policies, procedures and prior performance.

How Will You Grow Your Business?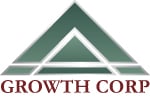 877-BEST 504
www.GrowthCorp.com
A Non-Profit Organization Focused Exclusively on Small Businesses
Join Our Email List

By using this website, you understand that Growth Corp is good, but not perfect (although we do try!). Therefore, it is possible that you may find information on this site that is no longer accurate.  Links, images, downloads, pages and blog posts may inadvertently contain information that has been superseded over the years.  You also understand that we aren't giving any legal, tax, or financial advice.  So, while we hope our site makes you love 504 Loans as much as we do, the content herein is for informational purposes only.