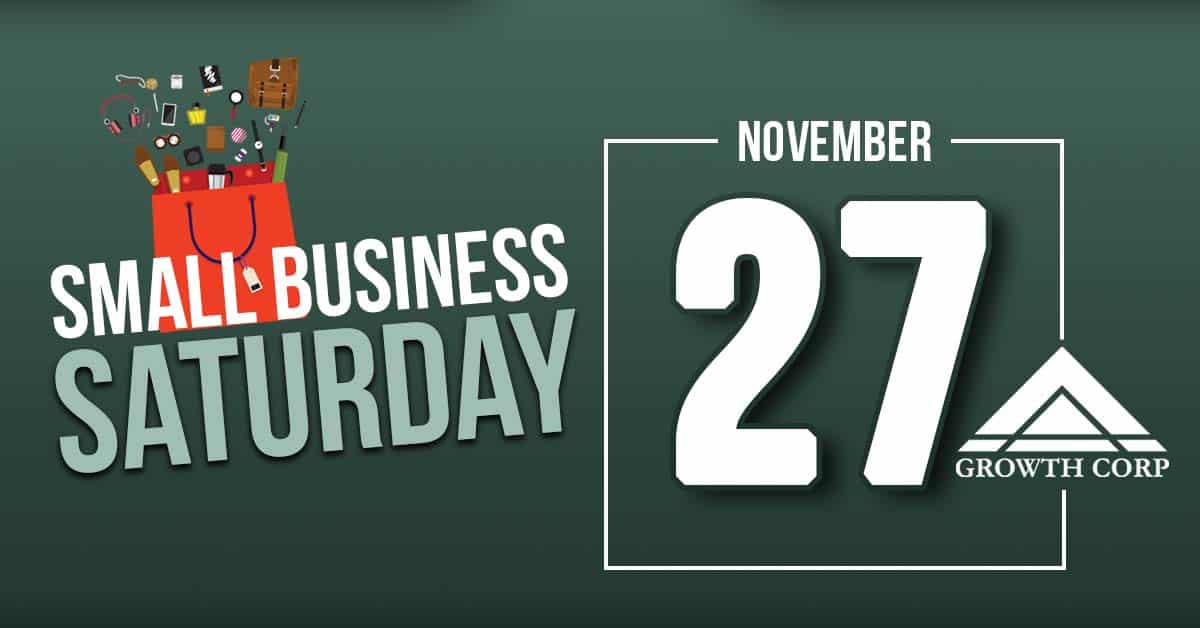 This November 27th, you can be a part of the 12th annual holiday shopping tradition called Small Business Saturday that helps to bring communities together in support of their favorite small businesses. Are you ready to Shop Small® and make a big impact in your community?
Why is Small Business Saturday worth honoring?
As a consumer, you're a key part in helping small businesses thrive.  By shopping or dining at small businesses throughout the year, you're showing your support for the small businesses in your neighborhood in the community you call home.
You might not realize it, but every time you pick up a cup of coffee from your favorite neighborhood cafe or buy a gift from a local artist's online store, you're shopping small and making a difference.
Help Local Small Businesses by Shopping Small
We'd like to share this opinion piece from Maureen E. Brinkley, District Director, SBA St. Louis District Office and Acting Regional Administrator, SBA Region 7
"The COVID-19 pandemic has been hard on all of us, but it's been especially hard on small business owners. Over the last eighteen months they've faced closures, capacity limits, labor shortages, higher shipping costs, and products shortages. Some of their clients were out of work. Many of these issues continue to plague our small businesses. Conversely, many big box and online retailers thrived during the pandemic and made record profits. Consumers changed their shopping and eating habits in response to COVID protocols and some of those changes may never reverse.
However, those small businesses are still important to all of us. They are important to our local and national economies. Small businesses add more jobs overall than large businesses. Small business owners support youth sports and community events. They are the members of our Chambers of Commerce. They are the reason people move to and stay in an area. When we are sharing things we love about our community, we don't talk about the chain restaurant or the large retailer. We talk about that taco joint our family loves. We talk about a cute little boutique or a comic book and trading card store. We talk about our hairdressers who do such a great job. We discuss establishments that make our towns and cities unique. We have a vested interest in their success.
How can we help those small business owners thrive? Shop small. Frequent local eateries. Purchase local produce. Small business Saturday is November 27, and we urge you to shop small on that date, but don't stop there. Commit to local shopping and eating. Commit to your community. Maybe that local business will turn into the next big thing and we'll have to find a different small business to support."
Because shopping at a family-owned framing spot or buying a handmade ring from your favorite online small business helps to promote more vibrant communities.
Need a few more reasons to Shop Small?
At a small business, chances are you'll be waited on by the owner, a member of their family, or someone who reports directly to the owner. This proximity to the boss makes for better customer service – something that can be hard to find at larger stores.
Shopping small creates and supports local jobs. Each time you purchase a product or a service on Main Street, you are helping to pay the salary of a friend or neighbor.
Historically, two-thirds of net new jobs in this country are created by small business. Small firms are also responsible for over half of national GDP. There's nothing small about that.
Research shows that over 90 percent of small-business owners contribute each year to their communities through volunteering, in-kind contributions, and/or direct cash donations. That means your purchase of a good or service at a small business is a great way to "pay it forward."
Small-business owners are the embodiment of the American Dream and supporting them makes you part of the dream too…now there's something you can feel good about.
Contact Growth Corp to learn more about the SBA 504 Loan Program.  We are a mission-based Certified Development Company with over 30 years of experience in helping businesses access the capital they need to grow.