empowering economic growth
Dedicated to Small Business Advocacy
Growth Corp is a nonprofit, mission-based lender dedicated exclusively to connecting small businesses with quality expansion capital through administration of the SBA 504 Loan Program. With a commitment to economic development, job creation and the small business sector, Growth Corp is ranked a Top 10 National CDC for SBA 504 loan volume and is Illinois' largest 504 loan provider.  In fact, Growth Corp's substantial portfolio is particularly impressive because every dollar was utilized by Midwest entrepreneurs to open and expand their small businesses.
Service and Investment
We are dedicated to the advancement of small business concerns and annually invest thousands in support of local economic development institutions and activities.  In fact, we host the Illinois Small Business Development Center for Central Illinois!
Growth Corp helps drive change in our industry through service to  NADCO's Board of Directors, the national trade association for Certified Development Companies.  Sara Vanhala serves as the Region Five Director and Chair of both the Legislative and PAC Committees.
A Voice for Small Business

How do we contribute to small business advocacy?  Every month, we provide outreach to our Congressional offices as to the economic success happening in their district simply because small businesses are utilizing the SBA 504 Loan Program.
Every year we travel to Washington DC to meet with congressional representatives and spread the word about how important it is for small businesses to have access to quality capital through the 504 Loan Program.
SBA recognized Growth Corp as an Accredited Lender after a thorough review of its policies, procedures and prior performance. The prestigious ALP status grants Growth Corp increased authority to process and close 504 loans, which results in an expedited process for both borrowers and lending partners.  In addition, under the ALP Express Program, Growth Corp has been granted the authority to approve, authorize, close and service SBA 504 loans of $500,000 or less.
Quality, accuracy and quick turn-around times are just some of the reasons why Growth Corp is the top CDC in Illinois, the largest 504 Lender in Chicago and a top ten 504 Lender nationwide.  But, remember, we're just a small team working together every day to make the 504 Loan process the best it can be.
Our mission is to advocate for small businesses.
We love our communities and believe small business is the foundation of their economic prosperity.  We will do all we can to support you and your business goals.  Start-ups to seasoned businesses and everything in between can benefit from working with Growth Corp.  Here's why:
We Are An Industry Leader
We're the #1 SBA 504 Lender in Chicago and Illinois.  Growth Corp also consistently ranks as one of the top ten SBA 504 Lenders nationwide.
In Business Since 1992
We've assisted thousands of businesses spanning various industries.  In fact, our portfolio is currently in excess of $675 million.
Trusted by the U.S. SBA
SBA recognized Growth Corp as an Accredited Lender after a thorough review of its policies, procedures and prior performance.
A Sampling of Our 504 Projects

How Will You Grow Your Business?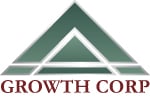 877-BEST 504
www.GrowthCorp.com
A Non-Profit Organization Focused Exclusively on Small Businesses
Join Our Email List

By using this website, you understand that Growth Corp is good, but not perfect (although we do try!). Therefore, it is possible that you may find information on this site that is no longer accurate.  Links, images, downloads, pages and blog posts may inadvertently contain information that has been superseded over the years.  You also understand that we aren't giving any legal, tax, or financial advice.  So, while we hope our site makes you love 504 Loans as much as we do, the content herein is for informational purposes only.