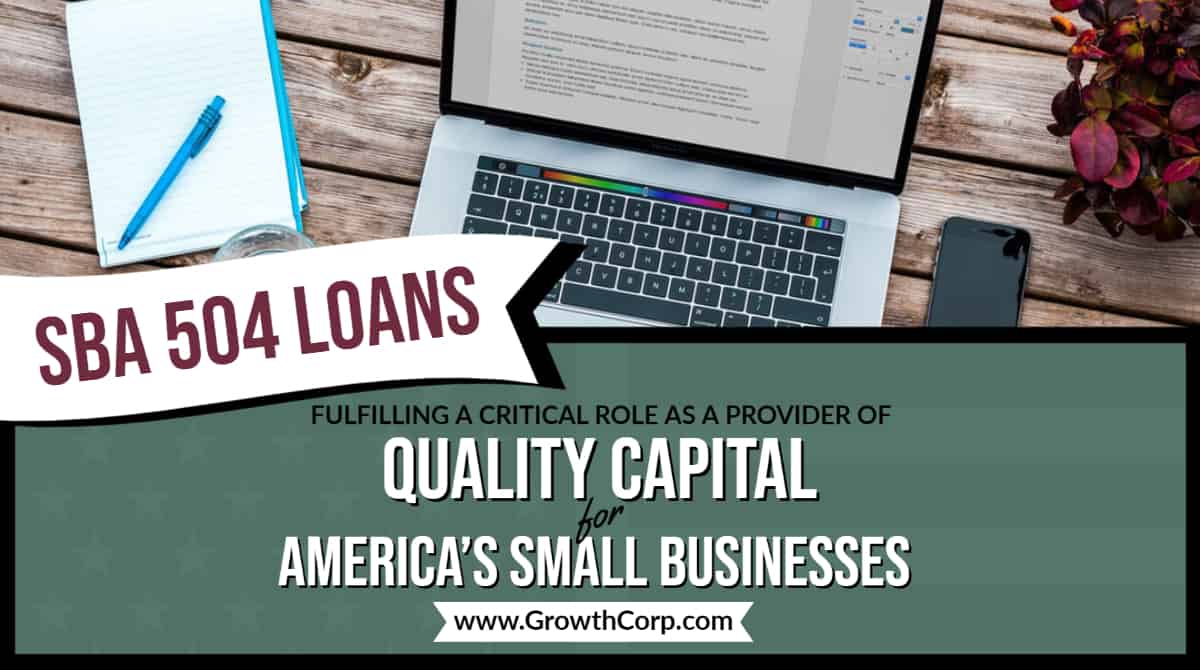 Today (July 29, 2021), SBA published the new interim final rule for 504 debt refinancing programs as authorized under section 328 of the Economic Aid Act. The interim final rule is effective immediately on July 29, 2021.
Section 328(a) of the Economic Aid Act revises the conditions and requirements for refinancing debt in the 504 Loan Program as follows –
For 504 debt refinancing with expansion –
The amount of the existing indebtedness that may be refinanced as part of a 504 Project is increased from not more than 50% to not more than 100% of the project costs of the expansion.
For 504 debt refinancing without expansion –
Eliminates the condition that the program is only available when the 504 Loan Program is at zero subsidy.
Eliminates the cap that restricting CDCs from processing new refinance loans that exceed 50% of prior year dollar volume.
Allows PCLP CDCs to use delegated authority to approve 504 debt refinance without expansion loan applications. However, PCLP-CDCs are not allowed to process a "same institution debt" refinance project using delegated authority. SBA's definition of "same institution debt" already references the Third Party Lender; SBA is revising the definition to also mean the debt of the CDC (or its affiliates) that is providing funds for the refinancing.
Reinstates an alternate job retention standard – all existing jobs measured on a full time equivalent (FTE) basis can be counted as jobs retained by the refinancing project.
Qualified Debt must be at least 6 months old before the SBA application date to be eligible for refinance, reduced from 2 years old.

Additionally, SBA is removing language allowing a loan to be eligible for 504 debt refinance if that original loan had been refinanced within 2 years of application date, as SBA believes this is no longer necessary given the reduction in the debt seasoning requirement to 6 months.
Allows the refinance of existing government guaranteed debt – existing SBA policies related to refinancing existing 504 or 7(a) loans will apply (these are the same requirements that currently exist for the 504 debt refinance with expansion program), including –
For an existing 504 loan, either both the Third Party Loan and the 504 loan must be refinanced, or the Third Party Loan must be paid in full.
For an existing 7(a) loan, the CDC must verify in writing that the present lender is either unwilling or unable to modify the current payment schedule. In the case of same institution debt, if the Third Party Lender or the CDC affiliate is the 7(a) lender, the loan will be eligible for 504 refinancing only if the lender is unable to modify the terms of the existing loan because a secondary market investor will not agree to modified terms.
The refinancing of any federally-guaranteed debt will provide a "substantial benefit" to the borrower – minimum 10% savings on the new installment amount attributable to the debt being refinanced (same definition as currently used in the 504 debt refinance with expansion program); this is required now for all 504 debt refinance with expansion projects
Eliminates the requirement that the borrower must be current on all payments due for not less than 1 year before the SBA application date – in accordance with prudent lending standards, SBA expects the CDC to consider whether the applicant is current on all payments due and the applicant's history of delinquency in its credit analysis.
SBA 504 Debt Refinancing is government-backed financing that comes with three huge advantages. One, it offers business owners a below-market, fixed rate and a repayment period of up to 25-years. Two, the down payment requirements are as low as ten percent and are often fulfilled by existing equity in the project. And three, borrowers can elect to get cash out for business expenses. Cash can be taken out for salaries, rent, repairs, maintenance, inventory, utilities, credit cards, lines of credit, etc.
Why Growth Corp?
We know your success depends on having access to expansion capital that is both affordable and accessible.  Our experienced staff takes pride in making a difference in the lives of small business owners and their employees.  Start-ups to seasoned businesses and everything in between can benefit from working with Growth Corp.  Here's why:
We're the #1 SBA 504 Lender in Chicago and Illinois.Growth Corp also consistently ranks as one of the top ten SBA 504 Lenders nationwide.
SBA recognized Growth Corp as an Accredited Lender after a thorough review of its policies, procedures and prior performance.  The prestigious ALP status grants Growth Corp increased authority to process and close 504 loans, which provides expedited processing of loan approvals and closings.
We simplify the loan approval process.Our team coordinates the entire process from application through closing, funding and servicing, making it seamless for you and your bank lender.
We are SBA 504 Experts.Our responsive and educated staff focuses almost exclusively on SBA 504 loans.  We've got the process down to a science!
We've worked with thousands of businesses, spanning various industries.That means, there's not much we haven't seen.  Your goals, project structure and business type will likely be familiar to us and we'll understand your unique situation.
Our mission is to advocate for small business.We love our communities and believe small business is the foundation of their economic prosperity.  We will do all we can to support you and your business goals.
If you run a small to medium sized business in and would like to discuss your refinancing options, Growth Corp's team of professionals will work with you directly to provide the best financing strategy for reaching your goal.  Contact any member of our Lending Team today!