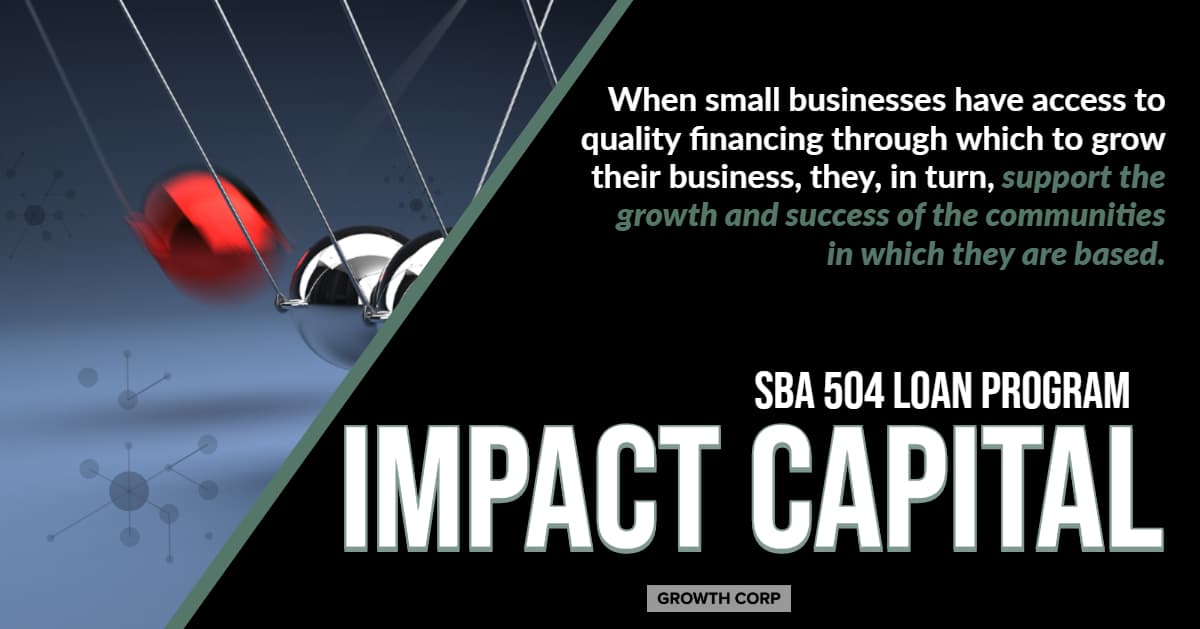 For over 30 years, Growth Corp has been helping small businesses and communities grow.  We're proud of the impact of SBA 504 Loans and the role we've had in helping businesses grow and create jobs.  Whether that's in Chicago, the rural areas of Southern Illinois, or all the unique communities in between, the businesses that have been helped by our organization produce a ripple effect of economic transformation.
And, each and every one of our borrowers exemplifies the spirit of entrepreneurship.
So how is local economic development improved when small business owners expand their business?
Job creation and retention – last year, Growth Corp's borrowers produced 2,757 jobs
Local economic growth and reinvestment – when businesses buy real estate, they are laying a long-term foundation in that community
Encourages free competitive enterprise
Helps maintain local consumer spending
Supports the development of minority, women and veteran-owned businesses – last year, 31% of Growth Corp's borrowers were women, veterans or minorities
Revitalizes business districts
Expands capital access in economically disadvantaged rural areas – last year, roughly 10% of Growth Corp's borrowers were in rural areas
Encourages innovation
When small businesses have access to quality financing through which to grow their business, they, in turn, support the growth and success of the communities in which these businesses are based.  That's why the 504 is a win-win for all those involved…
Banks reduce their lending risk and can extend capital to more businesses
Business borrowers are able to grow their business thanks to easily accessible and affordable financing
Communities benefit through job creation and local reinvestment
Investors are able to purchase interests in the SBA 504 Loan Program's debenture pools, an investment instrument that offers the full faith and credit of the U.S. government
The program is a zero-subsidy program and costs taxpayers nothing
SBA accomplishes their goals of providing funding and creating prosperity for small businesses
Not only that…there's another component of the 504 Loan Program.  SBA requires CDC's, such as Growth Corp, to reinvest into the economic development of local communities.  Growth Corp has provided roughly $400,000 in financial contributions to various entrepreneurial organizations and has given countless hours of service as well.
Growth Corp's SBA 504 Loan Program is truly "impact capital".  Whether we are fulfilling our critical role as a provider of quality capital to America's growing businesses, working shoulder-to-shoulder with clients to help them overcome challenges and capitalize on opportunities, or contributing to the communities in which we live and work, our impact has never been greater.  We'd love to sit down with you and discuss your challenges and opportunities.  Contact any member of our Lending Team to get started.