empowering economic growth
Understanding Your 504 Loan
Behind every good business is an owner who has made good decisions!  As a current 504 borrower, you've made the decision to take advantage of:
No future balloon payments
Peace of mind with a long-term fixed rate
Predictable payments
Preserving your hard-earned working capital
If you switch banks, you can switch over your first mortgage without having to pay off your 504.  Just have your new lender contact us!
A Sampling of Our 504 Projects

How Will You Grow Your Business?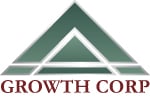 877-BEST 504
www.GrowthCorp.com
A Non-Profit Organization Focused Exclusively on Small Businesses
Join Our Email List

By using this website, you understand that Growth Corp is good, but not perfect (although we do try!). Therefore, it is possible that you may find information on this site that is no longer accurate.  Links, images, downloads, pages and blog posts may inadvertently contain information that has been superseded over the years.  You also understand that we aren't giving any legal, tax, or financial advice.  So, while we hope our site makes you love 504 Loans as much as we do, the content herein is for informational purposes only.