empowering economic growth
Understanding Your 504 Loan
Behind every good business is an owner who has made good decisions!  As a current 504 borrower, you've made the decision to take advantage of:
No future balloon payments
Peace of mind with a long-term fixed rate
Predictable payments
Preserving your hard-earned working capital
If you switch banks, you can switch over your first mortgage without having to pay off your 504.  Just have your new lender contact us!
A Sampling of Our 504 Projects

How Will You Grow Your Business?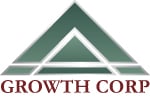 877-BEST 504
www.GrowthCorp.com
A Non-Profit Organization Focused Exclusively on Small Businesses