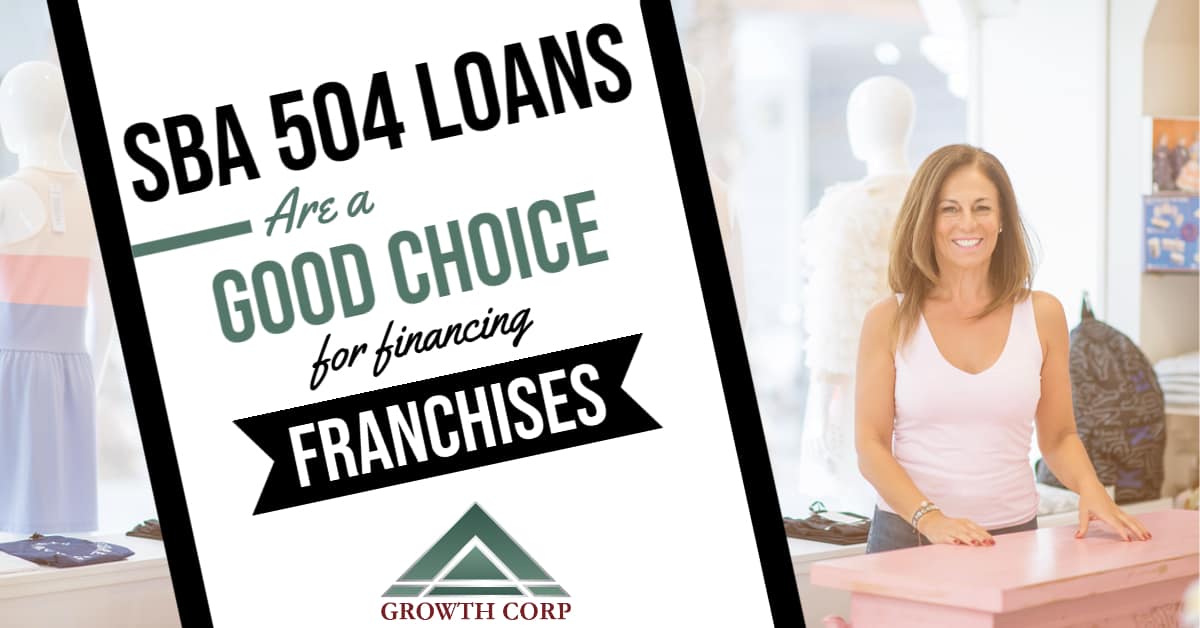 If you want to jump into entrepreneurship, opening a franchise could be a good way to become a small business owner while take full advantage of the support and name recognition of an established brand.  And when it comes to financing a franchise, the SBA 504 Loan Program is a good choice.
Franchising with an SBA 504 Loan
The 504 Loan Program can help business owners purchase real estate or equipment for their franchise with only 10% down and at a low, fixed rate. It is often the best financing option available to a small business owner. A 504 loan covers:
the purchase of land or buildings
the construction of buildings
the purchase of equipment with a service life of ten years or more
improvement, upgrading or renovation of buildings or equipment
How a 504 Franchise Loan is Structured
The SBA 504 Loan Program is administered by Certified Development Companies, such as Growth Corp. The conventional lender, typically a bank, provides 50% or more of the total project cost. Your CDC facilitates the SBA loan for up to 40% of that amount, or $5 million ($5.5 million for a manufacturing project or if the project includes energy-efficiency measures). The small business owner provides a down payment of typically 10%.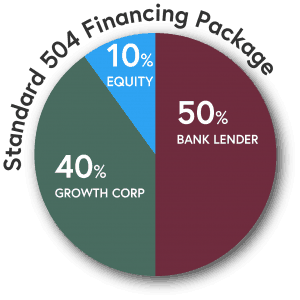 50% Bank
40% CDC
10% Borrower
The difference between a typical 504 loan and a 504 loan to a franchise business is that franchisees and franchisors may have to sign an addendum to the loan agreement to confirm that the franchisor does not have excessive control over the property being financed. In other words, the SBA wants assurances that its small business loan is going to a real small business.
Advantages to Financing a Franchise with SBA 504 Loans
There are two key advantages to financing a franchise with the 504 Loan Program. First, the 10% down payment required for a 504 Loan not only reduces the initial cost outlay, but the low fixed interest rate produces a lower monthly mortgage.  This allows businesses to retain working capital, which can help cover the recurring monthly franchise debts.  Second, the financing package can include franchise fees, royalties, marketing fees, furniture, fixtures, etc.
Want to Learn More?
SBA has streamlined the approval process for franchisees, so it is easier than ever to get the financing needed to open or expand a franchise business.  Contact our team of qualified lenders, who are experts at helping small business owners get approved for SBA 504 loans that can help them compete, grow and succeed.