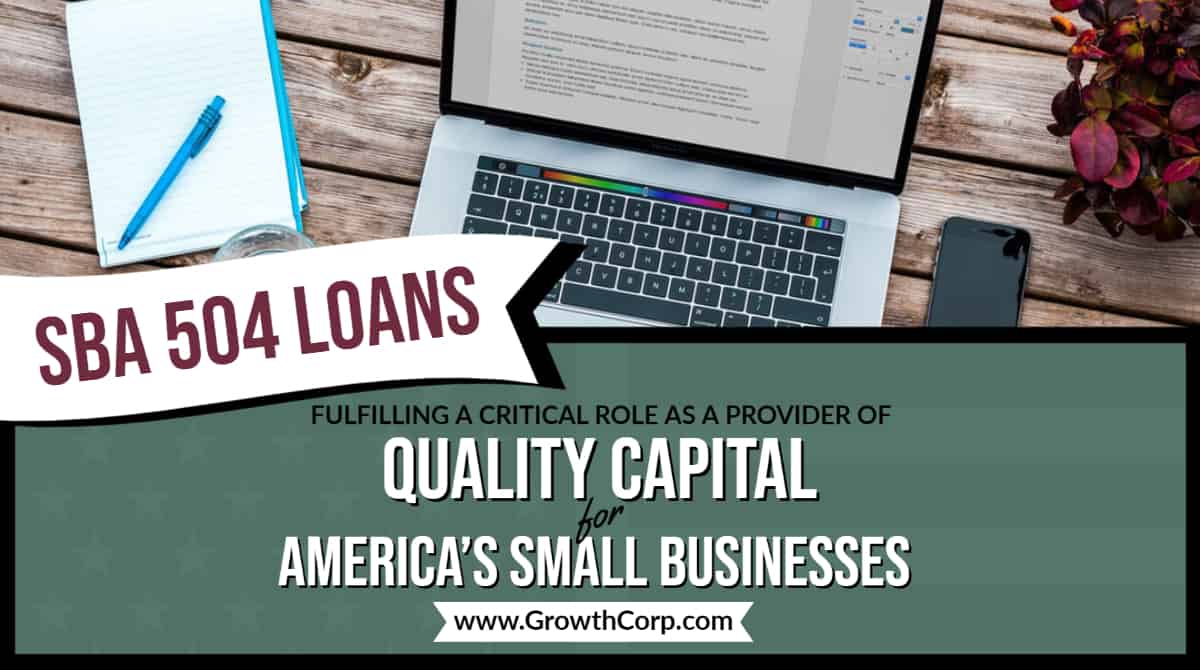 To our small business community, take a breath and give yourself some major credit for what you're doing.  Seemingly overnight, you were dealt unprecedented challenges in the form of shut-downs, HR issues, technological advancements and disaster leadership.  Some of you may have even become full-time teachers to your children or are facing a total loss of income as well.
We get it.  Whether we are fulfilling our critical role as a provider of quality capital to America's small businesses, working shoulder-to-shoulder with clients to help them overcome challenges and capitalize on opportunities, or contributing to the communities in which we live and work, our commitment to you has never been greater.
With the overload of information that's out there, we want to help by offering a big-picture view of what resources are available to you:
Federal and State Disaster Relief Options
Coronavirus (COVID-19) has had a significant impact on many businesses. As a result, State and Federal initiatives, including the CARES Act, have been setup to assist business owners with the challenges caused by this crisis.
We'll be honest…we are going to refrain from going into much detail here.  Because these programs are offered directly from Federal and State agencies, the details, rules and regulations are outside of our control or ability to administer.  However, we've put together a resource guide to summarize what's available, complete with links to all the applicable websites.
Counseling and Mentoring Options
Many local, state and federal government assistance programs exist for small businesses…consider them your acronym superheroes…SBA, SBDC, and SCORE…many of which offer their services free of charge.  Share your plans, concerns, "whens" and "what-ifs" with these professionals as they're standing by ready to guide you. They want to see you get the help you deserve.
SBA – best known for the loan guarantee programs it provides to small businesses in partnership with banks, lending institutions and CDC's, such as Growth Corp.  The two most common SBA loans are the 504 and 7(a).
SBDC – provide management assistance to small business owners in the form of counseling, training seminars, assistance with SBA loans and technical assistance.  SBDC's aren't just for start-ups.  Existing businesses that are expanding or reaching into new markets could also greatly benefit from SBDC assistance.
SCORE – a network of retired business executives, leaders and volunteers who provide free and confidential counseling, mentoring and advice to small business owners nationwide.
Many local, state and federal government assistance programs exist for small businesses…many of which offer their services free of charge. Consider them your acronym superheroes.
 SBA 504 Refinancing Options
For some, it might be beneficial to refinance. Business owners faced with high-interest mortgages or upcoming balloon payments can greatly benefit from this opportunity to ease their financial burden.  This could allow access to existing equity while also locking in a low, long-term, fixed interest rate.
SBA 504 Refinance Loan Highlights:
Multiple loans can be consolidated and/or refinanced
Up to 90% loan-to-value (first and second combined)
Cash out available up to 85%
FIXED for 20 or 25 years on 504 loan
How Does It Work?
A 504 refinance loan is set up in the same way as a standard 504 Loan: It offers low, fixed rates on loans with 20- or 25-year terms that are fully amortized.  A commercial bank provides a 1st mortgage loan and the SBA 504 becomes a second mortgage, with financing up to 90%.  As the borrower, you will have to contribute at least 10% equity as a down payment, which is often covered by the equity from the property itself. If that's not possible, cash or other assets can be used.
4 Quick Qualifiers:
Is the loan at least two years old?
Is the property being refinanced at least 51% owner occupied or long-term equipment?
Was the debt to be refinanced originally used for the purchase or improvement of fixed assets?
Has the business been current on the debt to be refinanced for the past 12 months?
Small businesses can refinance debt, reduce a line of credit or payables and obtain working capital using a 504 Refinance Loan
Example 
Ten years ago, Marie bought the property her business operates from for $800,000. At that time, she paid 25% and took out a $600,000 loan at 5.5% with a 20-year amortization. Her current payment is $4,127 monthly. However, after a decade of payments, she still owes $450,000. While her business has been successful, she is netting less cash than before due to increased labor and supply costs. Over the years, she has also had to borrow on various loans and credit cards to purchase business assets or meet cash flow needs. Marie now owes $100,000 on various lines and cards and her payments are approximately $2,000 monthly. Her debt now stands at:
+$450,000 mortgage loan
+$100,000 business debt
=$550,000 total debtwith payments equaling $6,127
Her business property has appreciated and is now worth one million. The 504 Refinance allows cash out up to a quarter of the value of the building for business debt and even upcoming debt for the next 18 months (unpaid payables, payroll,etc). If she refinances, her debt would appear as below:
+$450,000 mortgage payoff
+$100,000 business debt
+$150,000 cash for business use
=$700,000new SBA 504 refinance mortgage
Marie's new payment for the SBA 504 Refinance of both loans will only be $3,912. She would save over $2,000 monthly and receive $150,000 in cash to use for her business expenses – essentially free of payments.
NOTE: Current SBA loans cannot be refinanced on this program. The debt must be non-government debt.
Growth Corp is Committed to Helping Small Businesses
Growth Corp is a nonprofit, mission-based lender dedicated exclusively to connecting small businesses with quality expansion capital through administration of the SBA 504 Loan Program. With a commitment to economic development, job creation and the small business sector, Growth Corp is ranked a Top 10 National CDC for SBA 504 loan volume and is Illinois' largest 504 loan provider.  Don't hesitate to contact any member of our Lending Team.