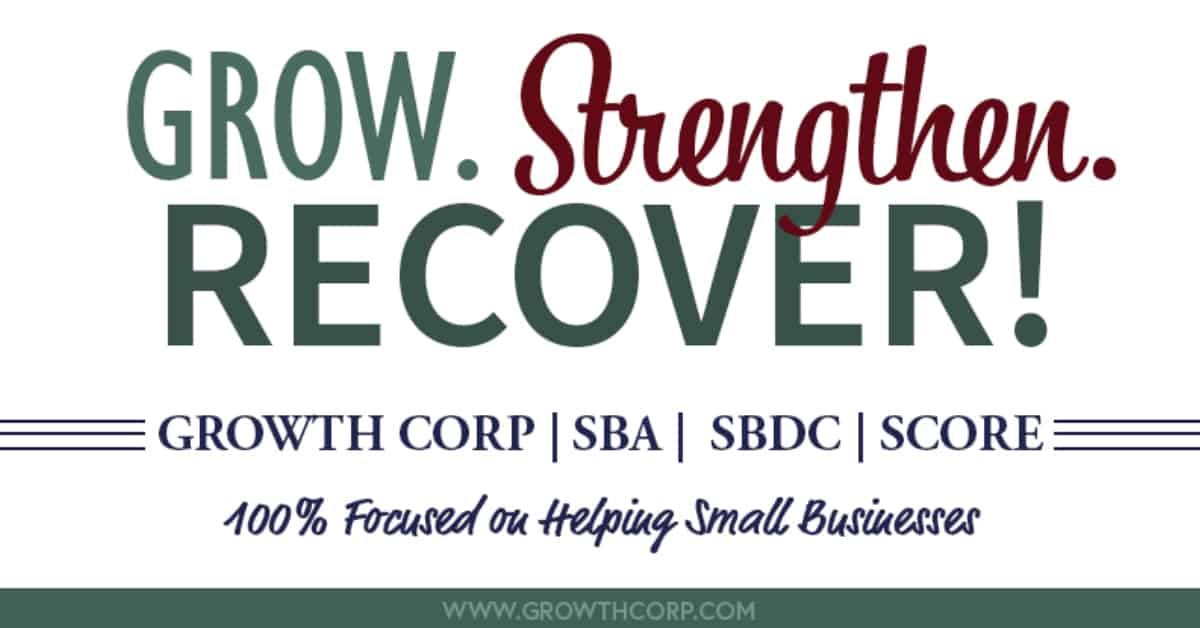 In a matter of months, the U.S. Small Business Administration (SBA) went from being a relatively small player in the presidential cabinet to carrying one of the largest budgets and one of the nation's most important tasks…providing recovery resources for small businesses.  This call to step up was necessitated by the global pandemic.  As more and more businesses were shut down across the country due to COVID-19, the government called on SBA to lead the efforts in restarting the economy.
SBA's role has grown even more important in recent months, having been charged with distributing various recovery resources aimed at helping small businesses strengthen, recover, hire and grow.  This includes the Paycheck Protection Program (PPP), Economic Injury Disaster Loans (EIDL), Debt Relief Programs, and the soon to be open, Shuttered Venue Grants.  In addition, small business guidance and other resources are available from SBA's resource partners, such as Small Business Development Centers (SBDCs), Women's Business Centers, and SCORE.
Today, SBA is responsible for handling nearly a trillion dollars in emergency relief money.  In fact, in late December 2020, SBA received another $284 billion injection from Congress' $900 billion Covid Relief Bill.  And with the change of Administration comes a new SBA Administrator.  President Joe Biden has announced his pick…Isabel Guzman, Director of California's Office of the Small Business Advocate and former deputy chief of staff at SBA during the Obama administration.  She is quoted as saying, "We have to build our economy back better from this pandemic. Small businesses and their employees will be core to our recovery and I will work around the clock to help them re-open and thrive."
So, let's take a look at a few of the things SBA has been tasked with for 2021…all of which are intended to serve as targeted growth and recovery tools for small businesses.
SBA Debt Relief
On March 27, 2020, the Coronavirus Aid, Relief and Economic Security Act (CARES Act) was enacted to provide emergency and immediate national economic relief and assistance across the American economy, including to small businesses.  Section 1112 of the CARES Act authorized SBA to pay, for a six month period, the principal, interest and associated fees that borrowers owe on covered 504 loans, 7(a) loans and Microloans.  The initial availability of this debt relief expired on September 27, 2020 (hereafter "First Round Section 1112 Payments").
With the enactment of the Economic Aid Act on December 27, 2020, Congress amended section 1112 to authorize a second round of Section 1112 payments, which will cover the principal, interest, and associated fees that borrowers owe on covered loans, subject to availability (hereafter "Second Round Section 1112 Payments").  The terms and eligibility are case-specific, so please refer to SBA Procedural Notice 5000-20079 for more details, or refer to our SBA Payment Relief page.
Loans approved between February 1, 2021 and September 30, 2021, will receive six months of payment subsidies
Payment subsidies have also been extended for eligible existing 504 borrowers – check your eligibility on our SBA Payment Relief page
The payment relief is not a loan or a deferment.  The payments made by SBA will be forgiven.
For 504 Loans, the debt relief only applies to the 504 portion of the financing.  The first mortgage loan is through a bank, so borrowers should contact their lender if they need assistance with the first mortgage.
Any past or future payment subsidies made on behalf of borrowers will not be treated as taxable income for federal tax purposes.  However, borrowers are advised to check with their tax advisors, particularly regarding any possible state tax implications.
This program is not a loan or deferment…it is simply the federal government paying a company's debt service.
Second Draw Paycheck Protection Program Loans
Small businesses hit by the pandemic recently got some good news – the $900 billion relief act granted additional funding for the Paycheck Protection Program, a forgivable loan program established by the CARES Act.
The $284 billion allocated gives those that weren't approved for the first iteration another chance to apply and allows businesses that have exhausted previous PPP money and have been significantly impacted by the pandemic to apply for a second draw.
It also makes forgiveness easier for businesses that use the majority of the money for payroll and clarified that loan forgiveness is not considered taxable income for federal tax purposes.
Shuttered Venue Operators Grant 
The Shuttered Venue Operators (SVO) Grant program was established by The Economic Aid to Hard-Hit Small Businesses, Non-Profits, and Venues Act, signed into law on December 27, 2020. The program includes $15 billion in grants to shuttered venues, to be administered by SBA's Office of Disaster Assistance.
SBA has set aside $15 billion targeted to help profit-making and nonprofit enterprises in the arts, specifically people who put on concerts and shows, book acts and represent artists, as well other businesspeople in the fields of theater, museums, the performing arts, zoos and aquariums, and movie houses, among others.
Here's the most important thing: The $15 billion is not for loans. It's for grants. So the money doesn't have to be paid back, as long as the rules are followed.
To be eligible, you would have to show that your enterprise suffered at least 25% decline in revenues between April and December of last year because of COVID-19.
Small businesses get priority: $2 billion has been reserved for those with fewer than 50 full-time employees. The program hasn't opened yet but will do so shortly.  When it does, the first round of money will go to those with the steepest revenue declines.
Largest Single Expansion of Women's Business Centers
On January 4, 2021, SBA announced grant funding and the historic launch of 20 new Women's Business Centers (WBC) across America to serve rural, urban and underserved communities alike.  The opening of the 20 new WBCs is the largest single expansion of WBCs across America in its 30-year tenure, and these centers will be pivotal to the success of women-owned businesses as they continue to recover during this time.  The WBCs will be hosted in rural and underserved markets and widen the footprint and partnership with Historically Black Colleges and Universities (HBCUs).
SBA's WBCs are a national network of 136 centers that offer one-on-one counseling, training, networking, workshops, technical assistance, and mentoring to women entrepreneurs on numerous business development topics, including business startup, financial management, marketing, and procurement.
"Opening the doors to the new Women's Business Centers is crucial to the vitality of women-owned small business owners.  This network expansion will provide female entrepreneurs with the resources they need to start, grow, and expand their businesses," said Associate Administrator for the Office of Entrepreneurial Development Allen Gutierrez.  "We look forward to the continued success of the WBC program as it contributes to the overall health of our economy and creates jobs in their local communities."
In addition to opening these 20 new WBCs, SBA will launch Ascent, a free digital e-learning platform geared to help women entrepreneurs grow and expand their businesses.
Economic Aid Opportunities Still to Come:
Temporary Fee Elimination for new SBA loans approved – pending SBA guidance
Enhanced and expanded opportunities to refinance qualified debt – pending SBA guidance
In a nutshell, SBA is leading the critical mission of not only helping to rescue small businesses in crisis, but to provide necessary and quality capital to entrepreneurs across the country, so they can innovate, create jobs and help lead us into recovery.
Growth Corp is a Non-Profit Organization Focused Exclusively on Small Businesses
Whether we are fulfilling our critical role as a provider of quality capital to America's growing businesses, working shoulder-to-shoulder with clients to help them overcome challenges and capitalize on opportunities, or contributing to the communities in which we live and work, our impact has never been greater.  We'd love to sit down with you and discuss your challenges and opportunities.  Contact any member of our Lending Team to get started.